Robops began to assist the police in Hawaii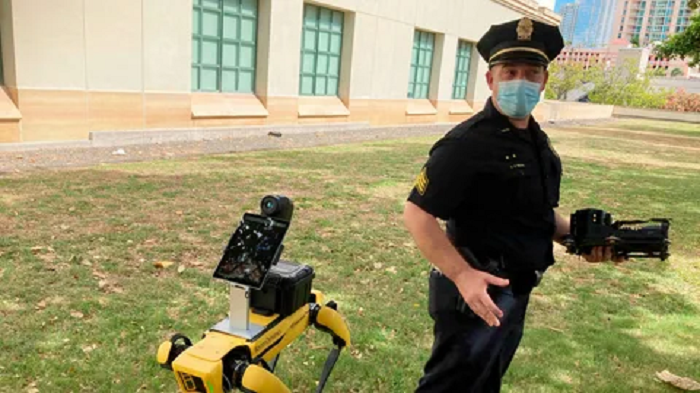 High-tech vehicles are designed to keep police officers safe during their raids on the shelters of homeless people, many of whom are ill with the coronavirus.
In the capital of the US state of Hawaii near the airport you can now see robotic dogs.
They entered the service with the city police in Honolulu, the AP agency reports.
The roaming quadrupedal device is capable of measuring a person's body temperature using an eye scanner. The robot can easily determine if an object has a fever or a fever.
Safe temperature measurement has become especially relevant against the background of the pandemic. Now these devices are helping police officers scan the homeless. They can also conduct surveys among people infected with the coronavirus.
The police department spent $150,000 to purchase these devices from Boston Dynamics. They took the money from the funds that were allocated by the state as part of material support during the pandemic.
Previously, futurologists told how the world will look like in 2121.